Cutie Brent Lopes stripped naked and jerking at Bentley Race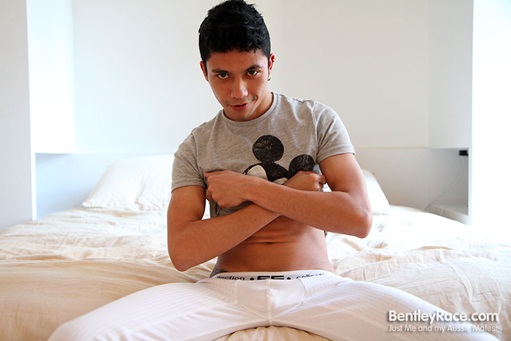 Bentley Race says: When I saw Brent Lopes arrive at our holiday flat in Barcelona I suddenly wished that I was the one who was going to be shooting him! Instead it was Zac who had found Brent on Grindr and invited him around to model for him. Zac always has incredible luck getting all these cute guys. And after seeing the photos and watching the video, it looks like the guys had a great time. 23 year old Brent is a Brazilian living in Barcelona. His English was not very good, but that didn't stop the guys from getting along and making an amazingly hot scene.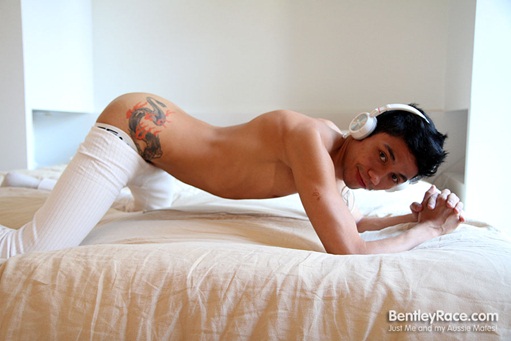 At the end of his photo session Brent was all worked up so Zac started the video while this cutey jacked off on his bed. I don't know how Zac managed to stay out of this video. Now Brent is just one of the guys we met during our travels that I wish we could have packed up and brought home to Australia. Get this movie at Bentley Race!