Jake Deckard and Kyle King at Cocksure Men
Cocksure Men says: Kyle King comes in to find Jake Deckard fast asleep. Kyle decides to take advantage of the situation and quickly gets undressed. He eases himself softly onto the bed and plops his sweet ass right on Jakes face. Upon being woken Jake lets out a hardy laugh and then buries his tongue inside Kyle's bum. Jake REALLY gets into it, rubbing his entire face over Kyle's hole.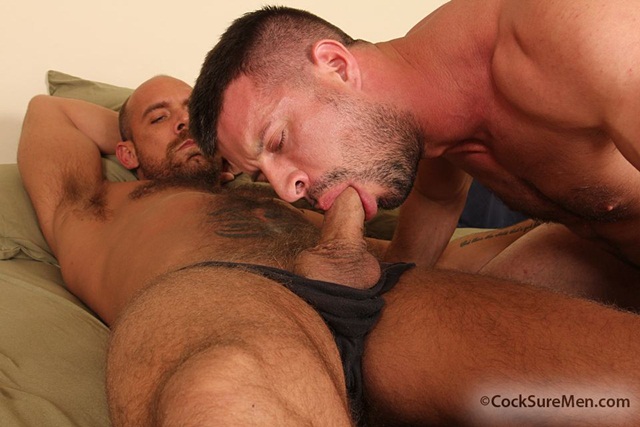 He stretches Kyle out with his lean fingers. Kyle is ready to go, his ass BEGGING to be fucked. Jake teases Kyle's winking eye with his cock before plunging it in, all the way down to his balls. Kyle grunts as Jake immediately starts to pound away as hard and fast as he can. The chemistry is electric between the aggressive top and power bottom. These studs show off their versatility and swap roles.
Jake gets down on all fours and Kyle plows his tight ass just as hard as he was receiving it moments before. In the heat of passion they flop again. Jake sucks on Kyle's sexy toes as he thrusts deep inside Kyle's hole. Jake sprays Kyle with a HUGE facial which Kyle laps up greedily. Kyle makes sure Jake gets a mouthful of his own warm juice, just so he can spit and snowball it back and forth between them. Get this video at Cocksure Men!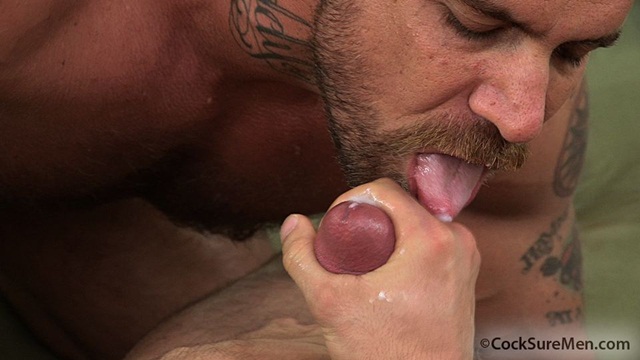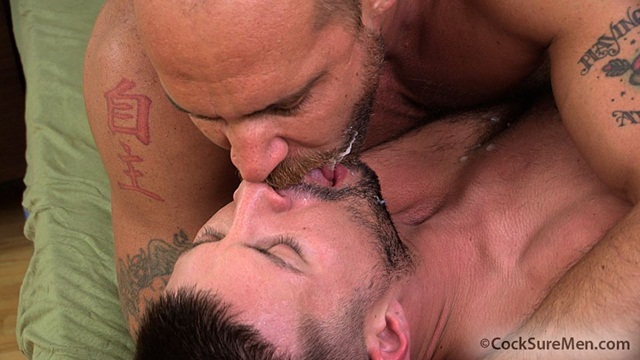 *