Phenix Saint works his thick cock into Dylan Roberts tight ass hole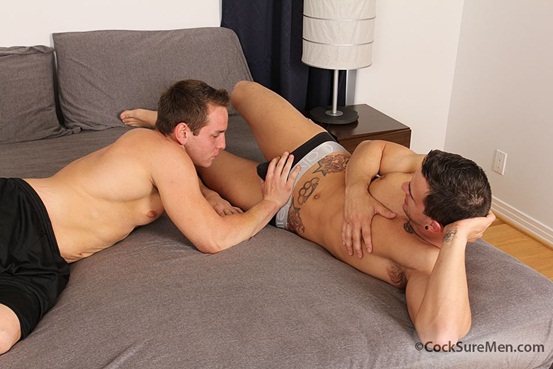 Cocksure Men says: Phenix Saint and Dylan Roberts meet at the gym and decide to get to know one another better. They start with small talk but they're body language is pretty clear when they lay next to each other wearing nothing but briefs.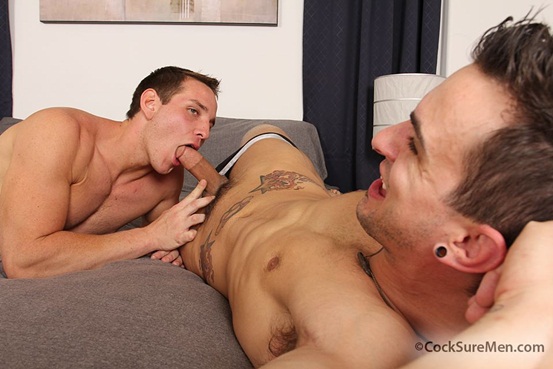 Phenix takes out his thick cock which Dylan Roberts immediately slides down his throat. Phenix follows suit, slurping down Dylan's big dick. Even after all the pumping Phenix and Dylan did at the gym, they are ready for more.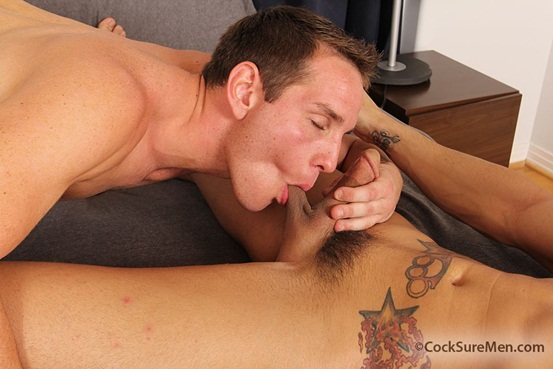 Phenix Saint spreads Dylan's legs wide and gives him a workout he'll never forget. Dylan's muscles bulge as he grips the bed from the pounding Phenix dishes out.
After a lot of pounding Dylan shoots onto his abs, chest and past his head. Soon Phenix pumps out a load all over Dylan Robert's ripped abs and chest. Get Phenix Saint and Dylan Robert video at Cocksure Men!
*