Naked Sword says: Feeling like he's being pushed to the edge of sanity by a continuous stream of disturbing phone calls and letters, Brady Jensen leaves his apartment to head out for a drink. As he heads into the Powerhouse bar, he's stopped by sexy, shaved-head stud Leo Forte, who informs him that the bar's closed tonight for a porn shoot. Leo heads back into the bar where he runs into his perspective scene partner for the evening tattooed hottie Christian Wilde.
Like most sets, the crew is taking forever to set up, leaving tonight's two stars Leo and Christian up to their own devices. They should be good little porn stars and wait for the director to yell, "Action!" but bored (and unable to control their unbridled sexual attraction to each other), they decide to "practice" for their upcoming scene.
Not a very smart idea: As soon as Leo sets his sights on Christian's pale blue eyes, and fat, rock-hard, cock there's no stopping them. Meanwhile, Brady is heading back home. As he opens the door to his apartment, however, it seems as if there is someone waiting for him inside.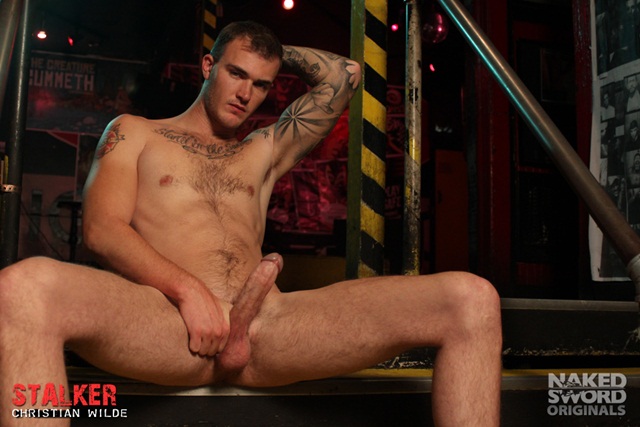 *