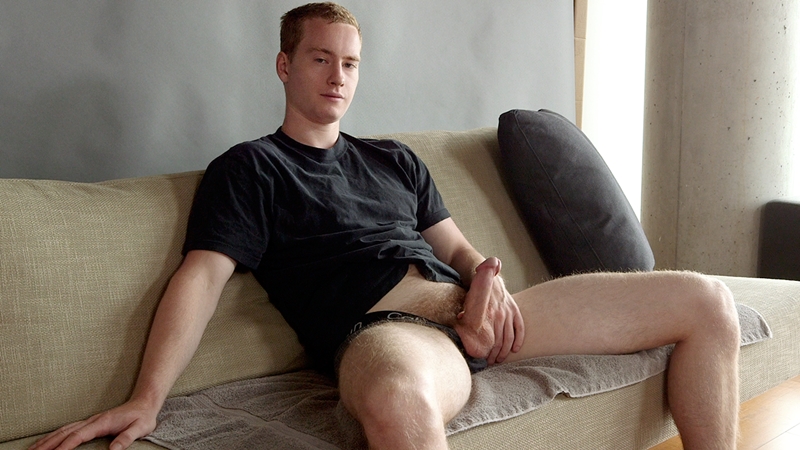 You Love Jack says: Gary Thomas pops the fly on his blue jeans and pulls out his rock hard cock. 7 thick inches with a graceful curve to the left throbbing in his fist. He strips naked and strokes his pecker for a bit before pulling up his legs to show off his tight little straight asshole.
Oh ya, he's fucked a couple of guys but nothing has been up his ass except his girlfriend's finger. He reaches for the lube and slicks up his own index finger then slides it into his asshole with a satisfied grunt. Slowly working it in and out in a fucking motion then pulling it out to show off his bright pink asshole.
Freshly violated and begging to be filled again, but that will have to wait. He sits up and grabs his cock and starts to work towards his own sweet relief. 4 uninterrupted minutes of a blonde haired straight dude jerking himself off.
Not a care in the world as he concentrates on his own pleasure above anything else. He grunts and squirts a thick load of cum that dribbles down his shaft and great white gobs of delicious white goodness.
The camera comes in for one last close up of the pearly white mess glistening on his dick as Gary just sits back and smiles.