Leather man Dominic Pacifico ass fucked by Paddy O'Brian in rubber shorts
Butch Dixon says: When bearded leather man Dominic Pacifico hires a leather clad hustler to worship, he gets a lot more than he bargained for. Muscle stud, Paddy O'Brian, fills his red rubber shorts magnificently. When Dominic has finished running his hands over Paddy's beautiful, hairy body he can't resist the bulge in the rubber pants.
When Dominic goes in for a kiss Paddy does not resist and the bulge in his pants is growing, (maybe he's not so straight?), but by now who cares, they're both so turned on there's only one way this can end with Paddy, nuts-deep in Pacifico's tight hole and both gents covered in spunk.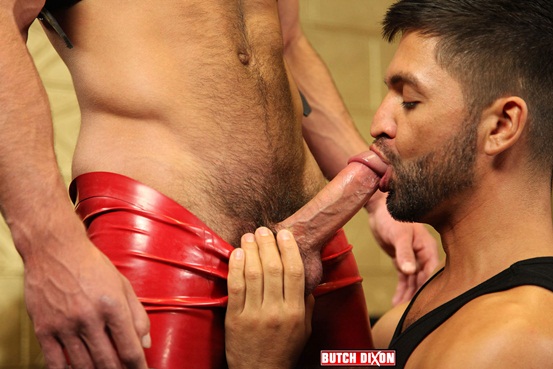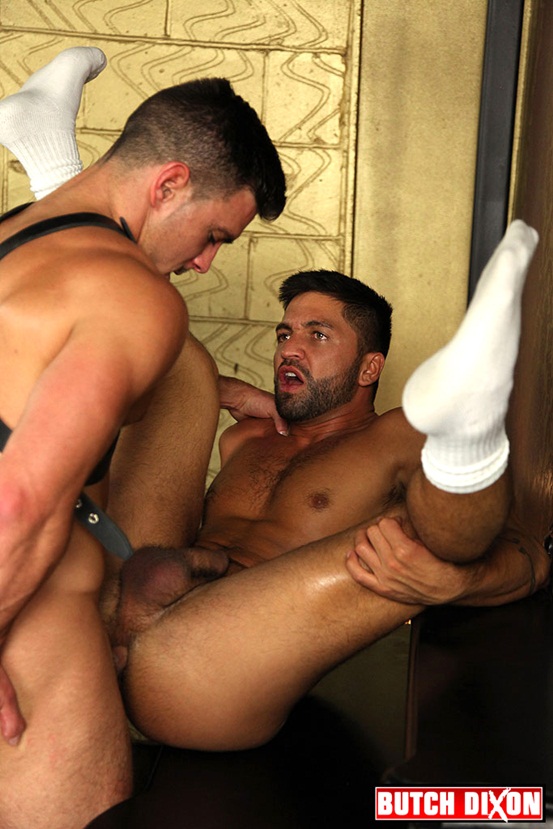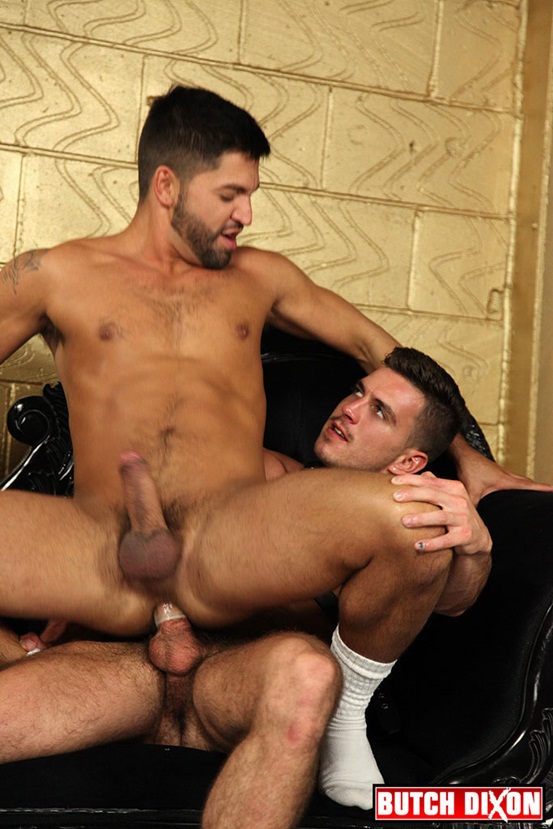 *